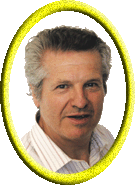 ---
James Anderson, nel suo "Dictionary of Opera" scrive: "Italian tenor, particularly associated with Rossini, Mozart and lighted Donizetti roles. One of the leading TENORE DI GRAZIA of the 1960s and 1970s and subsequently a fine character tenor, he is also an accomplished comic actor"
---
Il maestro Benelli impartisce lezioni private di impostazione e
perfezionamento per voci particolarmente promettenti.
Chi volesse contattarlo direttamente, puņ farlo via telefono/fax allo 0039 010 311381
You can contact Ugo Benelli by phone/fax at the following number: 0039 010 311381
E-mail: tenore chiocciola ugobenelli punto com
Sei il visitatore
NOTA: tutto il materiale presente su questo sito puņ essere copiato o utilizzato senza chiedere alcun permesso, purchč venga mantenuto nella sua forma originale.
Links diretti:
|
Curriculum
|
Discografia
|
Critica
|
Fotografie
|
Brani
|
YouTube
|
Facebook